Residential Window Cleaning
---
Questions Answered!
Will the glass be really clean?
Yes, your glass will sparkle when we finish. It will gleam. You might think that the glass has been removed it's so clear, unless you touch it. Please! resist that urge – you don't want fingerprints on your clean windows.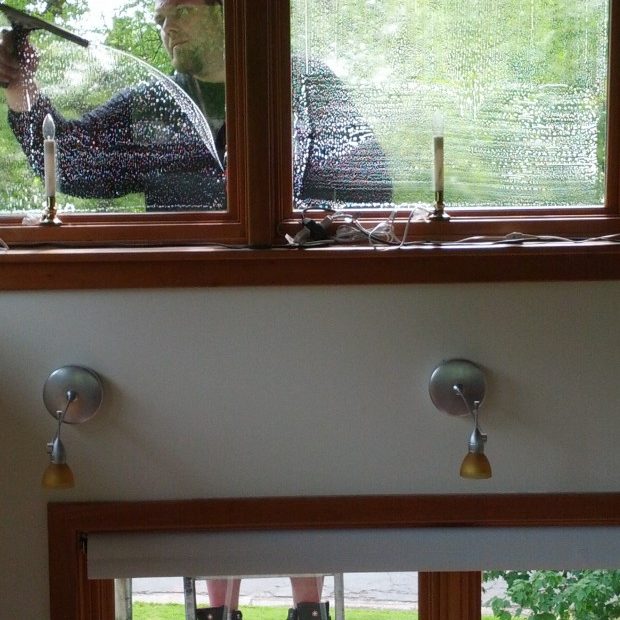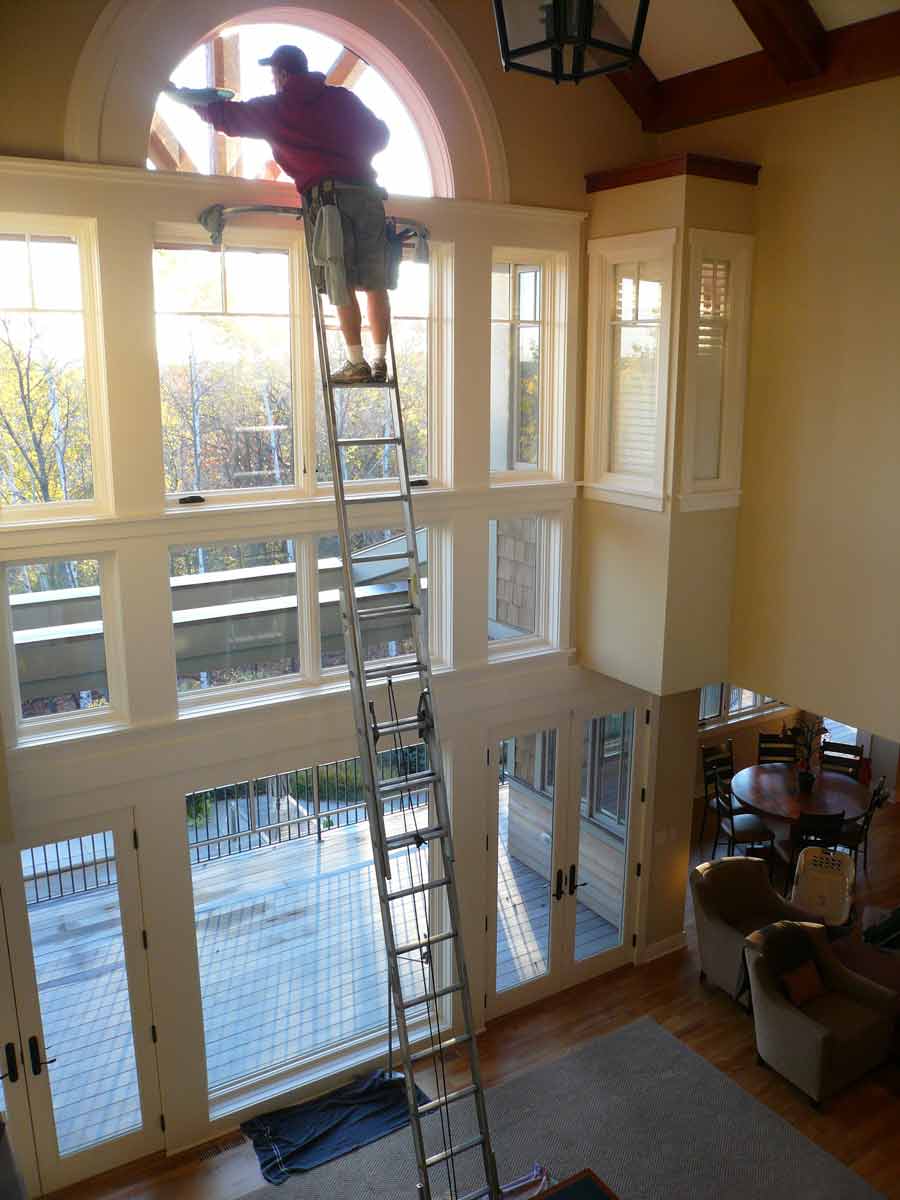 Are your technicians trained for safety?
Yes, we are well-trained. All employees undergo a rigorous 5-star certification. Safety is paramount, both for our own protection and for the protection of your property and valuables.
Yes, we can safely reach those high windows and that difficult to reach one on the roof line. We can get to your skylights and we can reach that oddly-shaped pane of glass at the top of your vaulted ceiling. We use various methods, from well equipped OSHA-approved ladders to the safest and best method of all, pure water delivered by water-fed poles. (see our Pure Water page for additional information)
Can you do storm windows too?
Yes, we know how to disassemble your storm windows. We'll take them apart quickly and efficiently and clean them right inside your home. We give the sills a good wipe-down and we'll spray the debris off the screens. Even the Minnesota Historical Society trusts us with their irreplaceable original windows.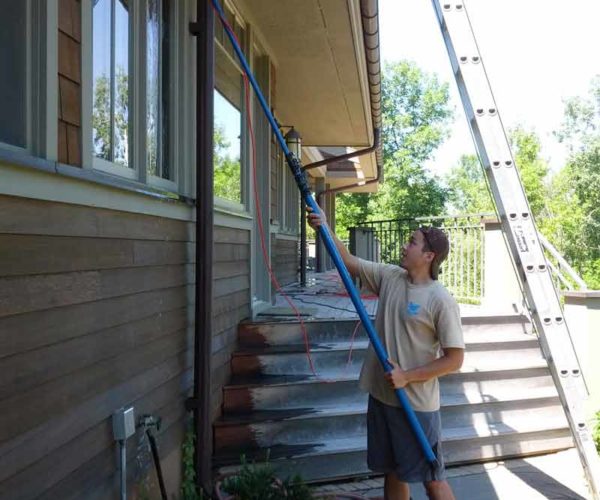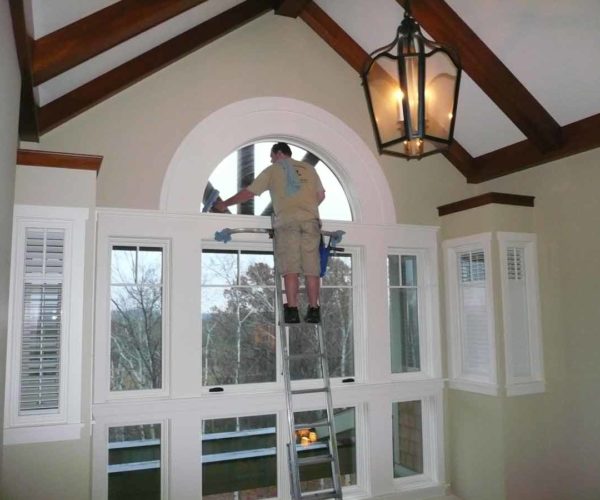 Are the techs that come to my home professional?
Yes, we're clean and we're polite. We cover surfaces, wipe drips, and take extra care around your precious belongings. You'll hardly know we were there. Our technicians are quiet – most of them use audio headsets and listen to fantastic audio books while they work. You won't be bothered by blasting stereos.
How often should I have you come?
I'm glad you asked – we recommend cleaning your windows at least twice a year. Wren Windows offers a yearly cleaning plan and believe it or not, even here in Minnesota we can clean residential windows year-round!
What's included in your window cleaning package?
Basic Package:
All exterior window cleaned. Sills Cleaned.
Premium Package:
Interior/ Exterior window cleaned. Screens, tracks and frames wiped down.
Extras:
Thorough screen washing- $2.50ea and track cleaning $2.50ea