Chandelier cleaning and light fixture cleaning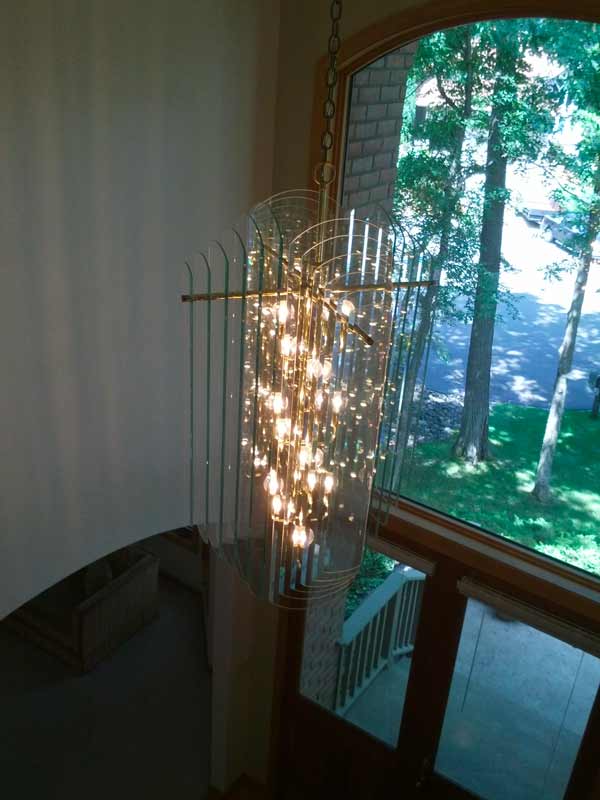 ---
Wren Windows - Serving The Twin Cities in Minnesota
Minneapolis - St. Paul MN
---
We have decades of experience cleaning, polishing, and replacing the bulbs in beautiful, fragile chandeliers and light fixtures. From irreplaceable, hand-blown, turn of the century Milano gold infused glass to grand chandeliers  in classic chapels, we've seen and cleaned nearly everything.
For light fixtures, we clean them by hand with the gentlest cleansers. We will disassemble as needed and we will replace the worn out or aged bulbs with customer-provided replacements. We also can do crystal replacement and even some damaged panels can be repaired and replaced.
Trust us with your lighting and the sparkling effect will be stunning.