We take the greatest pride in our customer service!
---
Wren Windows Guarantee
Because loyalty goes two ways, we strive to earn the trust of our customers by standing behind our workmanship. If you see a mistake in our service, we will happily come back and fix it for free. We strive to maintain the highest quality service in Minnesota. Please contact us if you have comments or suggestions about our service. The highest compliment you can pay us is to refer your friends and neighbors. Thank you.
Customer Service Promises
Other cleaning companies and contractors can be difficult to get hold of, slow to respond, and when they get busy detail suffers.  Wren Windows places a high priority on customer service and that means:
Answering and returning phone calls, emails, and texts promptly
Providing estimates quickly
Effective Communication
Showing up on time
Employing friendly, courteous, hardworking team members
Delivering on what we've said we'll do
Guaranteeing our work
Our Employees
Rick only hires highly recommended team members who pass a thorough background evaluation. Each employee passes a training program which is the most rigorous in the industry. Among the things they learn and are tested on are safety, customer service, quality workmanship and equipment use. As the face of the business, team members represent us in every way.  Because of that, Rick feels that one can never overly concentrate on training and expectations.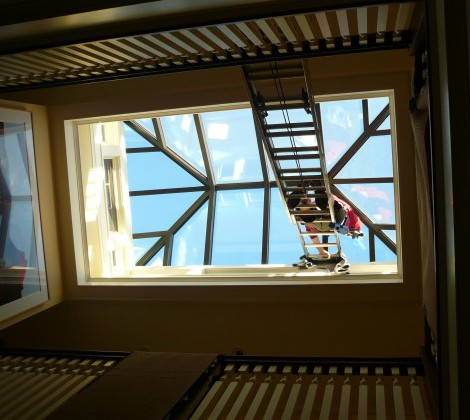 What Our Customers Have to Say...
Fabulous job on a wide range of different types of windows in our 1897 home. Not only is the glass sparkling, the screens are clear of years of dust and cottonwood fluff and the sills are clean. The things that were moved to get access to the windows are all back in place.
The crew was professional, very nice and easy to trust.
We could not be happier with our first experience of the level of service Wren Windows offers. We'll be a repeat customer for sure.
Linda Rust